This article/section is under construction. You can help the Total Drama Roleplay wiki by improving it!
This is the eighth season of Total Drama: The Roleplay by the Total Drama Wiki users. Anyone can join and roleplay as any of the 30 contestants in the series.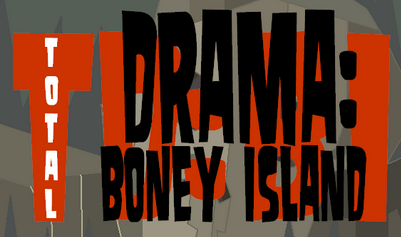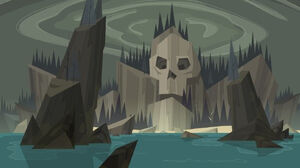 This is a elimination based competition where 20 contestants compete on a haunted island called Boney Island where each one of them will get eliminated an episode until three final campers remains on the island. Those three winners will then win a grand prize depending on their rankings.
Main article: Hall of Winners
There will be three winners in this season:
First place winner will win a $1,000,000 grand prize plus a free McLaren P1 and $100,000 worth of iTunes gift cards
Second place runner-up will win $100,000 plus $1,000 worth of iTunes gift cards and a free 1974 Lamborghini Countach
Third place will win $10,000
TBA
TBA
TBA
Characters
Edit
There are characters in the series, each of them will be split into 3 teams. The teams will be chosen by 3 team captains. The team names will be the Boney Warewolves, the Skeletor Snow Leopards, and the Cranial Bat Rats
Post Episode 15
Edit
The merge will take place during Episode 15.
Episode List
Edit
These are the roleplay episodes that will be played. All chats will be recorded for archival purposes and converted into a script.
*NOTE* It is you responsibility to make it to the episodes. Failure to show up during the episodes will lead to a risk of elimination. The host will run the episodes at the scheduled time regardless of who shows up, so make sure you be there!
Challenges
Edit
| Episode | Challenge(s) | Winner(s) |
| --- | --- | --- |
| 1 | Build Cabins out of cabin parts and bones. | TBA |
| 2 | TBA | TBA |
Elimination Table
Edit
Main article: Total Drama Eliminations#Season 8
| Episode | Character | Losing Team | Rank | 2nd Low |
| --- | --- | --- | --- | --- |
| 1 | TBA | TBA | 20th | TBA |
This will be the first season to have team mascots.